**This post is sponsored by me a doTerra independent consultant. No compensation or product was received for this post. This post has no direct affiliation with any company. My thoughts and opinions are 100% my own and others may have a different opinion. I am in no way giving medical advice and I am also not a medical professional.**

Essential oils are natural aromatic compounds found in the seeds, bark, stems, roots, flowers, and other parts of plants. They can be both beautifully and powerfully fragrant. If you have ever enjoyed the gift of a rose, a walk by a field of lavender, or the smell of fresh cut mint, you have experienced the aromatic qualities of essential oils. In addition to giving plants their distinctive smells, essential oils provide plants with protection against predators and disease and play a role in plant pollination.
Essential oils are non water-based phytochemicals made up of volatile aromatic compounds. Although they are fat soluble, they do not include fatty lipids or acids found in vegetable and animal oils. Essential oils are very clean, almost crisp, to the touch and are immediately absorbed by the skin. Pure, unadulterated essential oils are translucent and range in color from crystal clear to deep blue.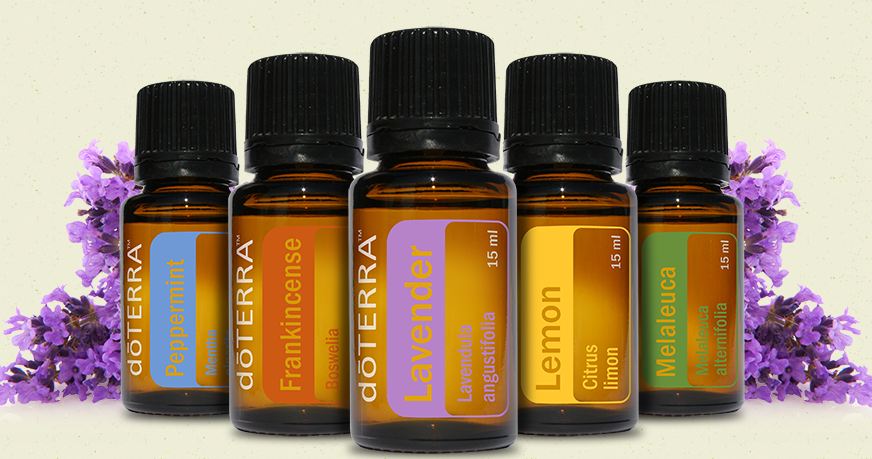 I am SO PLEASED to announce that I have joined the doTerra family as a wellness advocate!!! I love doTerra products and have had really great success in my life and improving my health. doTerra offers many great products just right to fit the need of each person. One thing that I really love about essential oils is how easy they are to use customize to your own body. Someday I will own all the oils. :) For now just a little at a time.
I have also seen very great success in my family using the oils. My son suffers from ADHD/ADD and has always had a hard time staying on task and focusing even on prescription medications. My husband suffers from this same problem. In just a few days of trying out "InTune" and a few more added oils I have seen such a bigger difference in them. My husband is a student and said that he felt focused at school for one of the first times in he doesn't even know how long he can remember. It is so awesome to see these kinds of results in my own life and family. I love using alternative ways of treating ailments rather than always just turning to a prescription. Use what nature gave you!!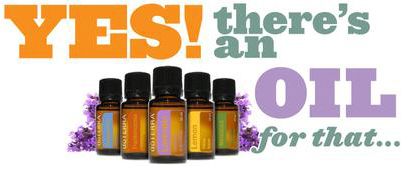 I have many ailments that I have treated with oils but I won't go into details at this time. I can say that I "feel good" mind and body. I feel like it has made such a difference in my personal use and changed how my mind and body has felt. I am so excited to finally find something that WORKS for some of my ailments that doctors told me they couldn't do anything for or for things that they couldn't even figure out. I am definitely a mystery diagnosis as I tell everyone.
If you are open minded I highly recommend you look into using essential oils in your life!!
Improve your quality of life the NATURAL way!!!
I LOVE my family very much and I hope to help them improve their health!! I do everthing out of love and support for my family. My family means the world to me and I hope this opportunity in my life not only helps me get my family healthier but spreads the word and helps me support my family in more ways than imaginable!!
WATCH FOR UPCOMING doTerra GIVEAWAYS!!!!
For more infomation on ordering or if you have any questions feel free to email me at bvisser133 (at) yahoo (dot) com or visit my website!!
**This post is sponsored by me a doTerra independent consultant. No compensation or product was received for this post. This post has no direct affiliation with any company. My thoughts and opinions are 100% my own and others may have a different opinion. I am in no way giving medical advice and I am also not a medical professional.**