This past Saturday my family and I participated in a walk for charity that is dear to our hearts. This walk was for the support group
Intermountain Healing Hearts
.
Intermountain Healing Hearts (IHH) is a non-profit organization for families of children or adults with congenital heart defects (CHD) and childhood onset heart disease. Most of the members live in the Intermountain West area which consist of Utah, Idaho, Nevada, Montana, and Wyoming. Most of these patients are seen at Primary Children's Medical Center in Salt Lake City, Utah. Intermountain Healing Hearts offer great caring support and resources to families. In this process it helps them find answers to move toward finding healing and hope.
Our Background:
Our little girl was born with a CHD. Her specific CHD is Tetralogy of Fallot With Pulmonary Stenosis. Here is a comparison of a "normal" heart and a TOF heart. Of course her's is worse because this picture just shows average TOF. When she was diagnosed we were told best case scenario with this defect they wouldn't have to touch the pulmonary valve during open heart surgery. They did indeed end up having to alter the pulmonary valve and ended up having to put a patch in it and make it bigger temporarily. We were told it was one of the more worst case scenarios with this defect upon first open heart surgery. She had her first open heart surgery at 7 months old. Her pulmonary valve is much worse now with a patch at this time and we are currently just waiting for its replacement being an artificial valve. As she ages and her heart works harder her pulmonary valve will worsen again and need repeated surgeries to repair it again as it leaks too much. Thanks to advances in medicine due to research it may become possible that she may be able to have hear surgery done in the future as a non-open heart surgery. I hope that day will come. As for now technology isn't that advanced for the bodies of little children and parts aren't yet small enough.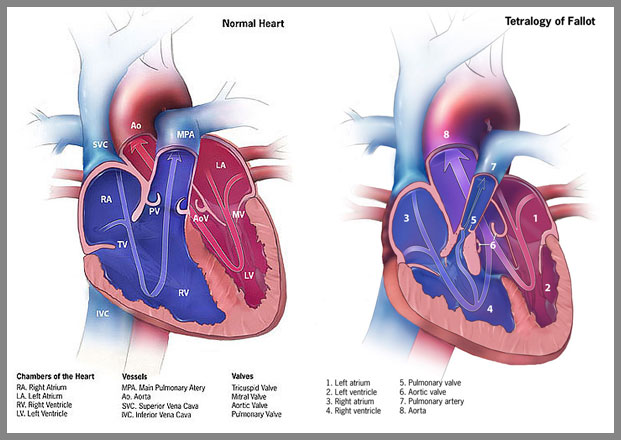 We love participating in group activities and love to meet other families that know what we have been through or are going through. I also really like to participate in these activities because all the money that is raised goes for good causes. One of the main goals is donating money to research to find causes, treatments, etc. I know that medical technology has improved so much since 15 to 20 years ago due to research and technology. So many of the things we come across now had no treatment or cure back then and now so many things do. I look forward to new research and new ways of treatment to make our quality of life better.
Many people out there have been affected by many different medical ailments if not themselves but a loved one. It is nice to know that there are many different types of support groups out there. They have support groups for almost anything you can think of. Support is great when you are going through a tough time.
I am so grateful to have this little girl in our life. She is a sweetheart and loves everyone around. She has a great personality and so much love to share and she loves to take care of those around her. She has been through a lot and it has made her the person she is today. I wouldn't trade anything with her for the world. She has made me more loving and a stronger wife, mother, and person. I hope to one day be as tough and as great of an example as she is. She really brings a lot of joy and light into our lives. We are so blessed to have her in our family.
I won't go into any more detail about stuff here. I just wanted to provide a little synopsis. If I go into much more detail I will put myself in tears. I never thought I could make it through many of the trials I have been through over the last 11 years, but I am still here and kicking.
**This was a personal experience post. I am not a medical expert. My thoughts and opinions shared here are 100% my own.**